Key Bank – 6 Story Building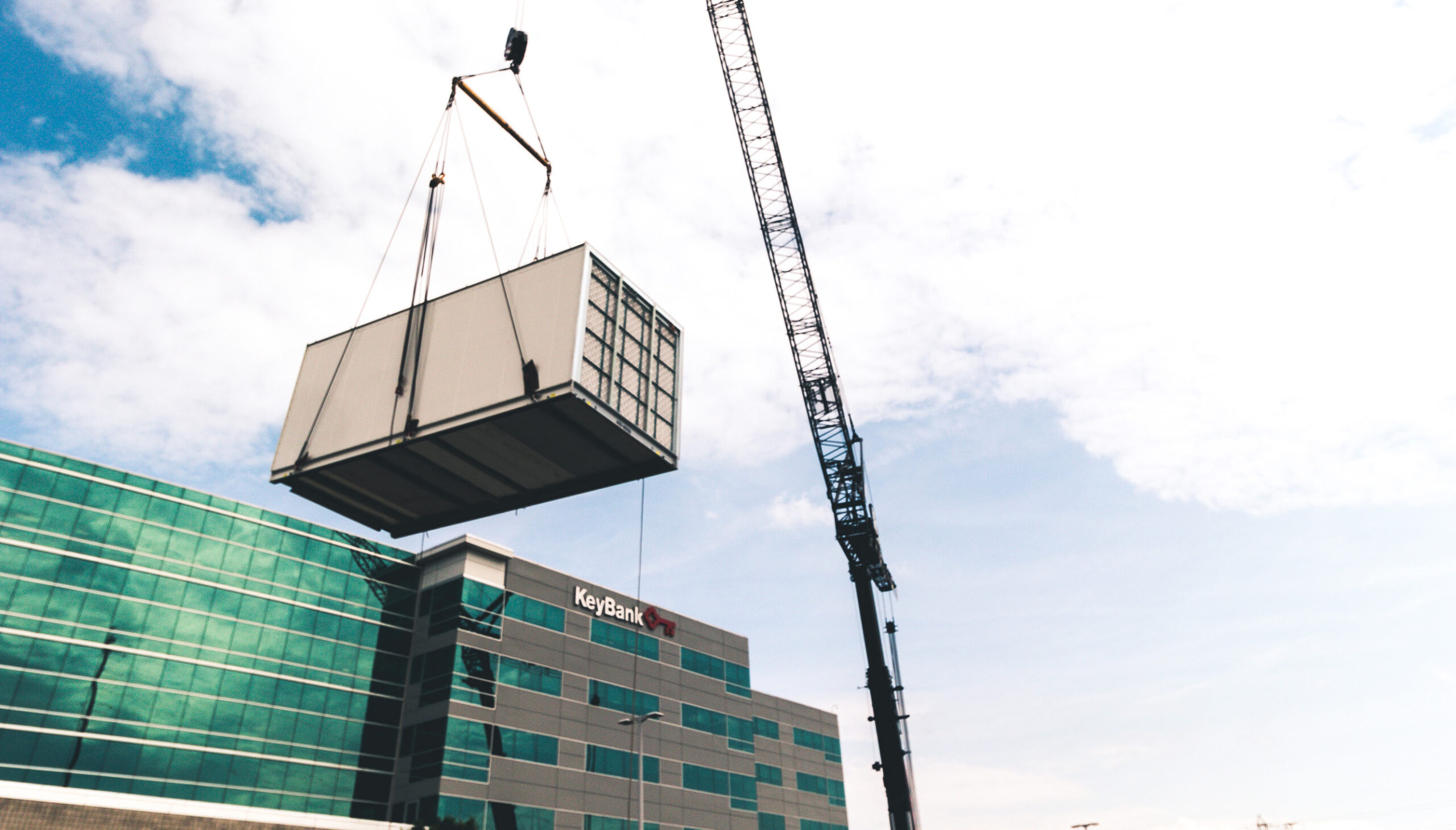 The success of this project required multiple pre-planning meeting with our construction team. Coordingatin all trades involved with logistics and implementing sequencing of events was very complex. Time constraints of this project left zero room for error, all trades worked together seamlessly for the operation to be successful.
The existing systems were taken offline at 5 PM Friday night and our team got to work. The existing units were demoed, then custom modifications to the existing curbs were started. New structural steel was installed to adapt the new curb modifications to accept the new RTUs.
Rigging the 4 new 160 ton units to the roof required a 550 ton crane. The units were hoisted up to the roof and set on the modified curbs. Our crews worked non-stop through the weekend to reconnect duct, electric and controls. The units were started up, commissioned and operational by 6AM Monday morning.
Demoed 8 existing RTUs and replaced with 4 New 160 Ton Roof Top Air Handling Units.
Rebuilt Custom Curbs
550 Ton Crane
Completely Custom Job requiring lots of planning and tight logistics
We worked directly for Key Bank and coordinated all the trades and logistics to get the job done right.
Structural Steel
Roofing
Rigging
Electrical
Controls